FA Premier League Manager 2002 is, according to critics, a better rated football manager, because we have an easier user interface. Who fell in love in FA Premier Manager 2001, they played this one, but it was known who was really in the heart.
The oldest genre of managerial games is still very popular today, almost twenty years since the first such program appeared. Many companies regularly publish redesigned and updated versions of their football managers, and "EA Sports" and Premier League Manager are increasingly mentioned among them.
With last year's edition of this game, "EA Sports" provided fans of football managers with a top game characterized by a simple management interface, three-dimensional game broadcasts (the main drawback of the currently inviolable Championship Manager 3) and the ability to edit the player base. In the 2002 version, all these features were raised to an even higher level of quality.
The focus of the game is still on the English Premier League, with the player being able to take part in one of the seven European leagues (Spanish Primera Liga, French LNF, German Bundesliga, etc.). The Data Editor has been expanded with new options to make it easier to make changes, and there are new options and shortcuts for performing player transfers (all new options are explained in detail in the rich .pdf document that comes on the game CD). You can now prepare your players for big performances in a special way, giving them additional motivation (there is still the possibility of individual monitoring of the work of each player). The matches are still broadcast in a 3D environment, where it is possible to see all possible flaws of the chosen tactics on the spot and correct them immediately. You can show your managerial potentials, both coaching and organizing, in full light, taking the helm of a lower-class team when you need to push to the first league.
The technical elements of the game cannot be criticized. The lack of more concrete innovations may be the only major drawback, but this should not be taken into account because the long tradition of this genre has been developing continuously for two decades.1
Can I play FA Premier Manager 2002 in 2022?
There are fans who spent nights and nights playing the aforementioned multiplayer game with friends on one computer. They were annoyed, because the game is often "crashing", so they had to save the game every 5 minutes. But these are real fans of this game!
That is why even today in the 21st century, there are those who would like to play it today in 2022 on their computer.
The problem is new machines with 64-bit processors and software. But there are solutions … What would an Englishman say or on eBay and buy a computer from 2002-2003.
We have solution and yes, you can play FA Premier League Manager 2002 in 2022.
How to install FA Premier Manager 2002 on Windows 10
You must first have a PC installation of this game.
FA Premier League Manager 2002 Specification
FA Manager 2002 Screenshots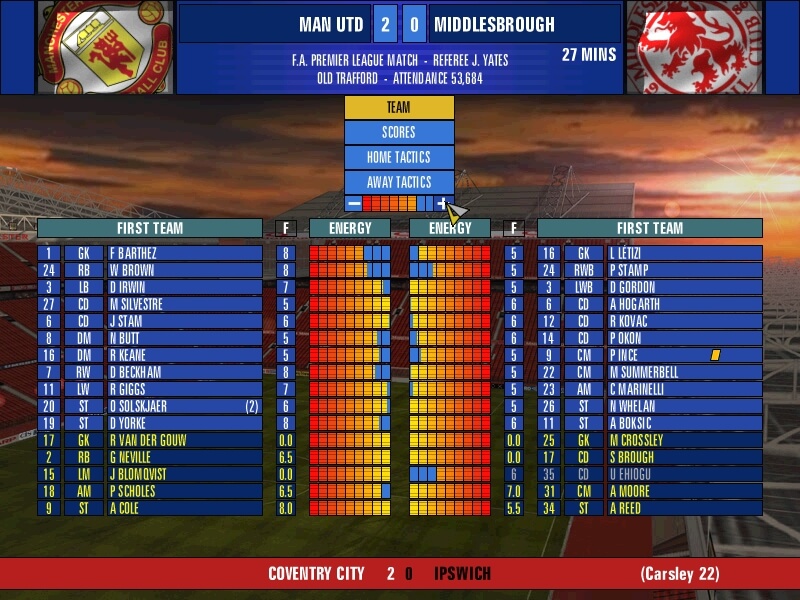 Original: SK